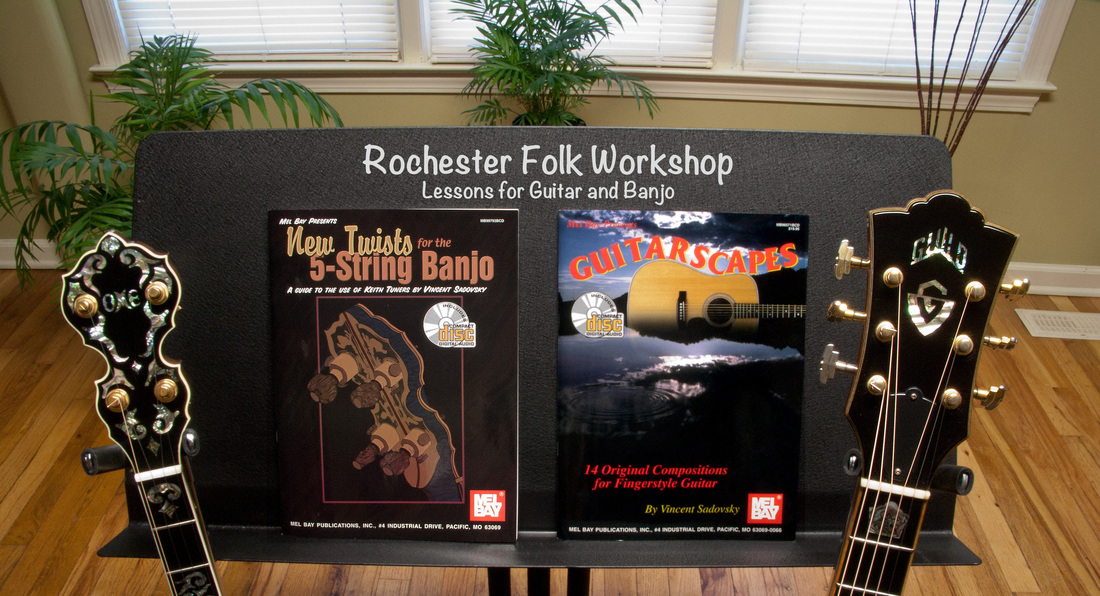 The Music, Tablature & E-Books of
​Vincent Sadovsky
On this site you will find the music of the great Vincent Sadovsky; finger-style guitar genius and 5-string banjo poet. The music of Vincent has transcended decades though his teachings and numerous records.
His love of bringing music to the hearts of others will live on forever.

"If you want to play to accompany yourself...
If you want to play along with your favorite CD or a friend or two...
If you want to serenade your spouse, or play a beautiful instrumental...
If you want to play those banjo or guitar songs you've always enjoyed...
If you want to play for an audience or just for you...

If you are an acoustic musician already or if you would just like to try your hand at it, join me..." - Vincent Sadovsky

Please utilize the menu to the left to explore the CD's, Tabs, and E-books that are available for Acoustic Finger-style Guitar and 5-String Banjo.

Vincent Sadovsky passed away in November of 2018, but his music and genius will live on in the thousands of hearts he taught and touched. He lived his life helping generations enjoy and share the gift of music. The poetry of his mind dances through his albums and will dance through your fingertips. Whether you are an aspiring musician or just enjoy beautiful music, check out his CD's, tablature, and YouTube videos on this site. Stream select albums on Spotify and iTunes.
tablature, advanced, guitar, banjo, 5-string, bluegrass, folk, classical, instrumental, beautiful, music, fingerstyle, local, michigan, rochester, musician, beginner, intermediate, advanced, professional, grammy's, grammy, national, world-wide, rock, world-music, keith, tuners, tuner, d-tuners, innovative, competition, 1970s, 1980s, 1990s, Vincent, Sadovsky, store, Rochester, Folk, Workshop