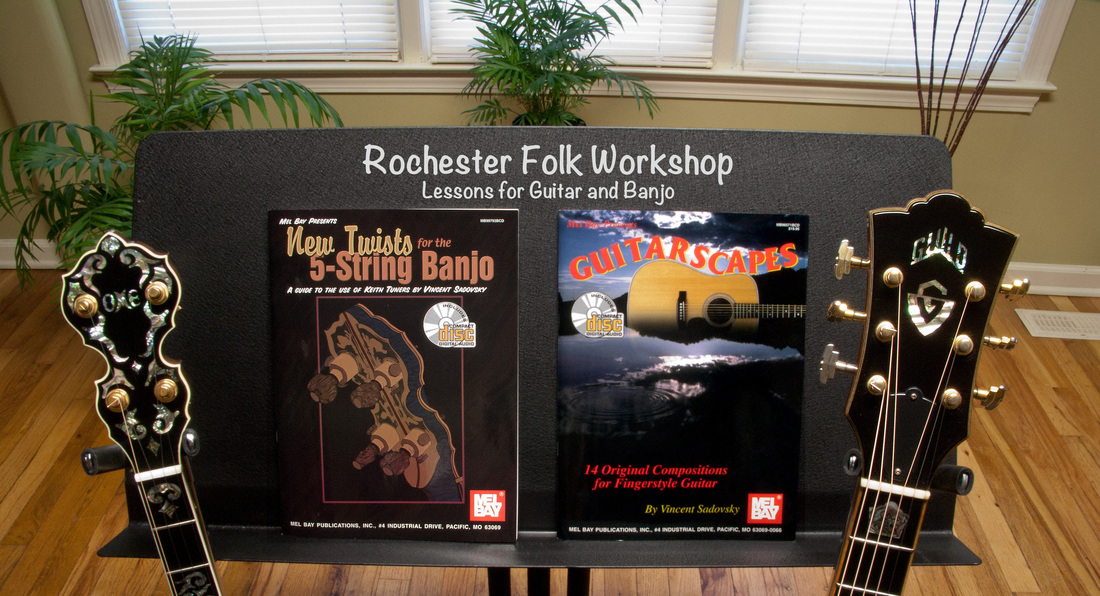 Rochester Folk Workshop
420 East Street
Rochester, MI 48307
(248) 652-0874
Specializing in acoustic guitar and 5-string banjo instruction at my studio, the Rochester Folk Workshop is located in beautiful downtown Rochester, Michigan.

The relaxed atmosphere of this 19th century house welcomes students of all ages.

With over 40 years experience as teacher, performer and in the music industry, my knowledge and background offer you expertise.

No matter what your musical interests or goals are, from blues to folk, fingerstyle guitar to bluegrass banjo, I can take you there.